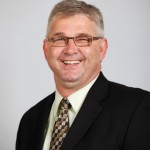 Contact Information
Phone Number: 828-712-5205
Office: 828-667-8389
Email: jeff@avlrealestatebrokers.com
Jeff received his Real Estate Broker license in 2007 and is proud to serve as the leading real estate expert for Henderson County, which includes the community of Hendersonville. With the resources and full support provided by Asheville Regional Brokers LLC, Jeff can assist buyers and sellers with any and all of their unique needs. He currently works on a team that handles foreclosures and REO properties. The team also remodels properties and markets them to the public.
Having been in the business for 8 years and bringing forth an extensive sales background to the table, Jeff feels that his ability to listen and connect with his clients are his strongest assets. He always tries to put his clients' needs and desires first in every step of the buying or selling process. Additionally, as a longtime resident of the Asheville/Hendersonville area, he can give you an idea what this area has to offer from real estate options and local schools, to recreation and civic opportunities.
Jeff enjoys spending his free time doing outdoor activities, such as golfing, hiking, biking, and taking his dogs out in the woods for long walks.
If you're ready to make the move and take the first step toward homeownership, please get in touch with Jeff Blaylock today.