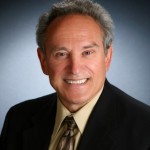 Contact Information
Mobile: 828-712-5225
Office: 828-667-8389
E-Fax: 888-260-9770
Email: jack@avlrealestatebrokers.com
Jack enjoys outdoor activities such as golf, hiking, mountain biking, kayaking and skiing. He is an active member of the Asheville Ski and Outdoor Club. Jack is also a River Link Volunteer which helps to revitalize the French Broad River.
Jack's passion is to assist those who want to live in the beautiful mountains of WNC find their ideal dream home. Jack delivers exceptional customer service, and will go the extra mile to get the job done. Jack's coverage includes Buncombe, Henderson, Haywood, Transylvania, Madison, Avery, Yancey and parts for McDowell and Rutherford counties. Jack and his team of agents at Asheville Regional Brokers would be honored to provide your real estate needs.
Jack Herbert is the Owner and Broker in Charge for Asheville Regional Brokers, LLC, which was founded in June 2012. A resident of Asheville since 1962, Jack graduated from Asheville High School and attended Western Carolina University with a BSBA in Marketing Management.
He was a former Owner/Broker Associate of Homestead Realty in Weaverville NC for 5 years. He was also a salesman for Prudential Asheville Fairview Realty for 6 years. Jack's other proud achievements include being Listing Leader and Salesman of the Month for Keller Williams Professionals Realty in Asheville NC for 2 years.
Since 1993, Jack has been a professional member of the Asheville Board of Realtors, the NC Real Estate Commission, and the National Association of Realtors. He specializes in SFR Designation in Short Sale and Foreclosure Resource Management and Asset Management. Jack is also a listing agent for Wells Fargo and sells and manages distressed and foreclosure homes.